Dekel Agri-Vision's flagship palm oil project in the Ivory Coast spans the production chain, from the cultivation of feedstock in the nursery to the production of palm oil at the 60 ton per hour CPO extraction mill. Please visit the Capro website here for more information about our Cashew nut company
The main operations are located in the village of Ayanouan, approximately two hours southeast of the major port in Abidjan. The Company also intends to commence its second area of operations in Guitry, where it has rights over 24,000 ha of land for palm oil development.

By controlling all aspects of the process, the company is able to develop an efficient, cost-effective operation, in partnership with regional stakeholders and local authorities.

The map below shows the location of existing operations and planned areas for development and expansion.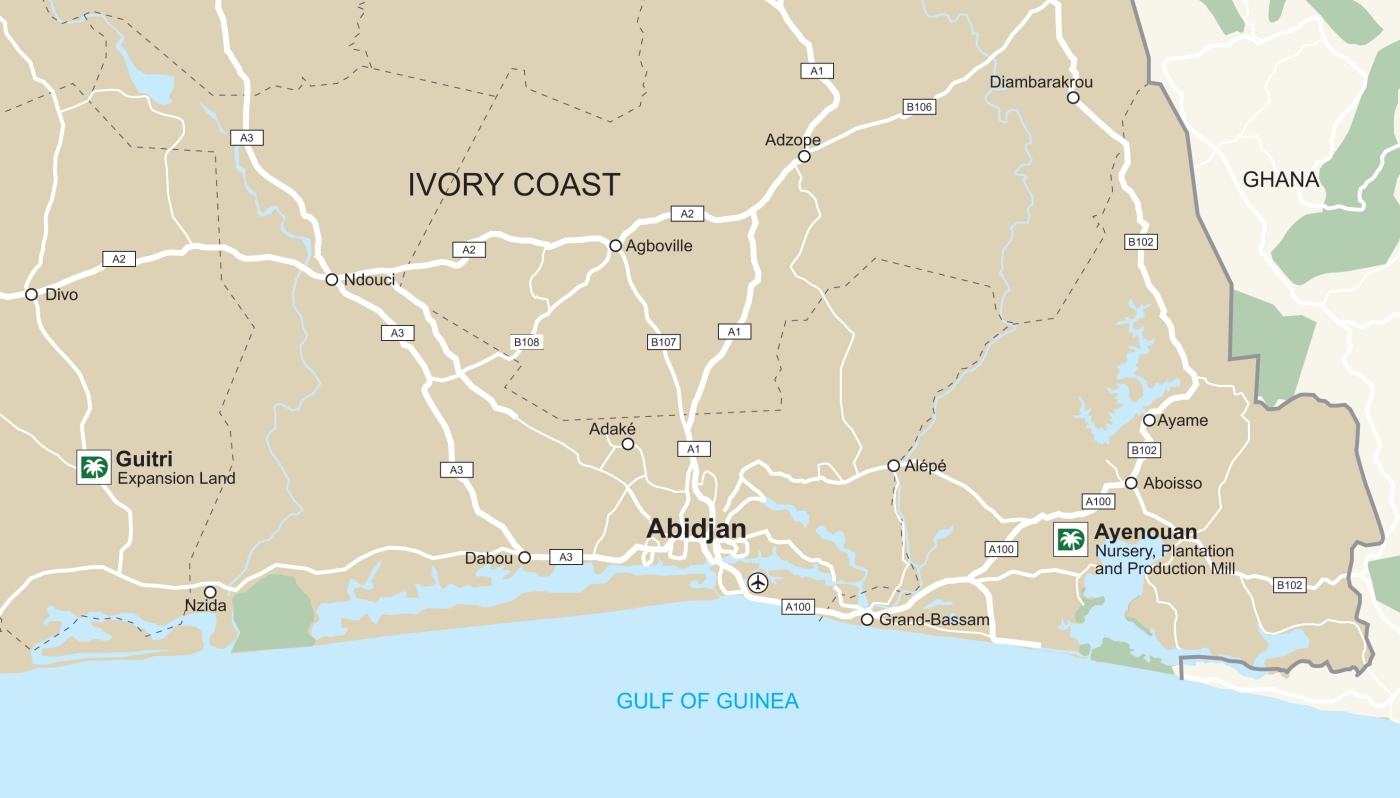 Hover